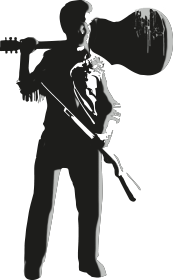 'THE ELVIS DEAD' SHOW
INTRODUCTION BY ROB KEMP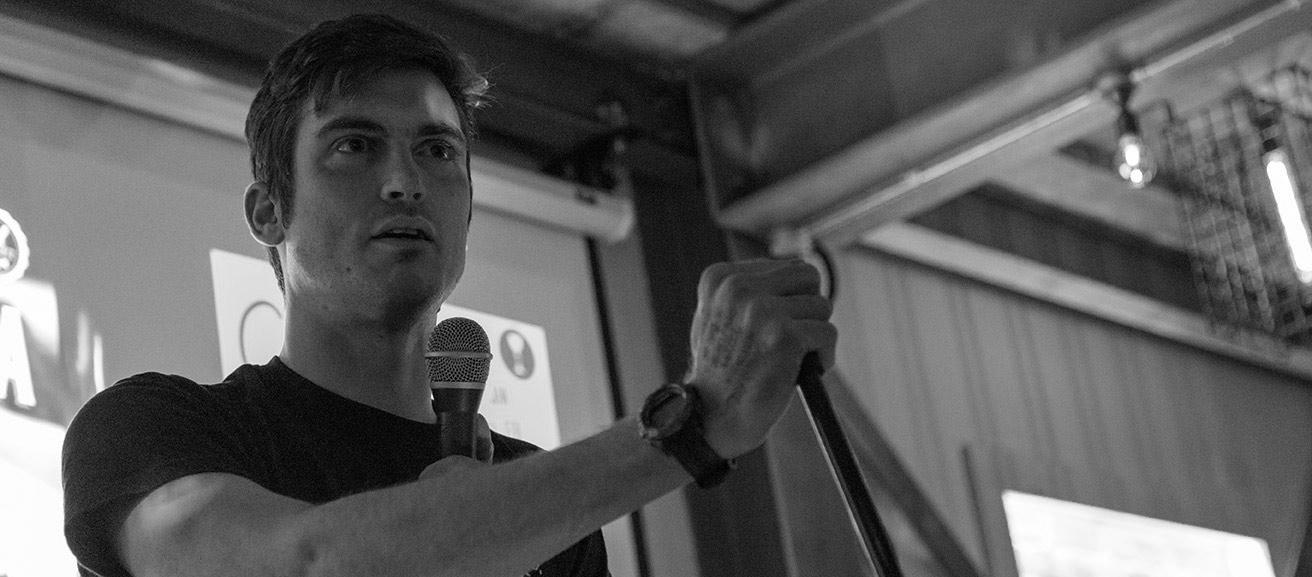 Write what you know, they say.
I know about horror movies and Elvis Presley.... and so here we are.
The Elvis Dead is an audio/visual mash-up concert show, telling the story of Evil Dead 2 through the classic songs of Elvis Presley, and a love letter to both. Winning both the Best Show and Best Musical awards at the Leicester Comedy Festival in 2017, The Elvis Dead enthralled Deadheads and Gracelanders alike, winning over lovers of one, and haters of both (or so they tell me).
Along with a number of preview dates, this show is my first solo sojourn to the Edinburgh Fringe. It's a pretty physical show, so it might be a fun experiment to come a couple of times and see how bruised and crumpled I get over the course of the run.
Truth be told, I wrote a show for myself. A niche idea to amuse me and my friends, and as a challenge to see if I could do it. I am glad people like it though.
Write what you know, they say.
"...a thunderous reception, an ecstatic crowd and two standing ovations"
(Roland Crick)